Posted by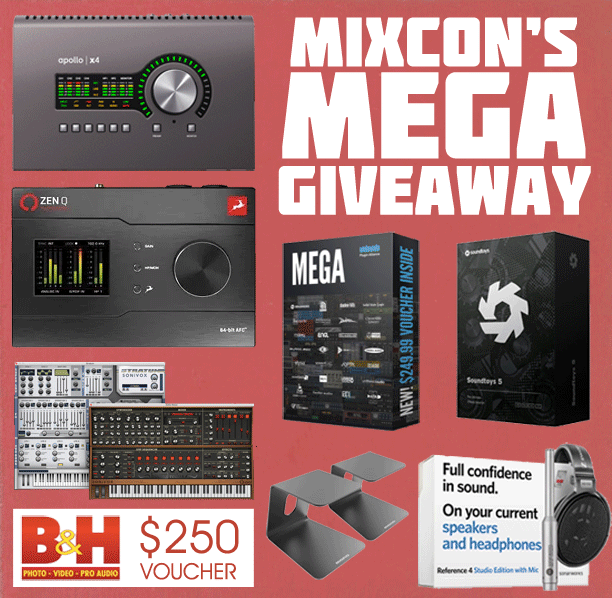 MixCon, the world's only convention that's all about music mixing (and a 100% FREE one for that matter) is back for its 2021 online edition and, with it, its legendary Mega Giveaway!
If you are interested in getting mixing advice from top mixing engineers, browse and RSVP HERE for the presentations you may find interesting.
If you want to get a chance to win the following prizes by the participating sponsors, fill the form at the bottom of this post and hope for the best!
—
This promotion if open to US residents only and it ends on September 11th, 2021. Three winners will be selected randomly within a week after the giveaway ends.
To sign up for it, fill the form below. The winner will be contacted via email within two weeks after the closing date.
Please be aware that your email address will be shared with all participating sponsors and organizers.
By clicking the "Submit" button, you agree to the Official Rules & Regulations (which inlude adding your email to both Delicious Audio and Perfect Circuit's mailing list).
---
This giveaway is over, we picked the winners in this Facebook post. Here's a screenshot of the winners' names and corresponding numbers: